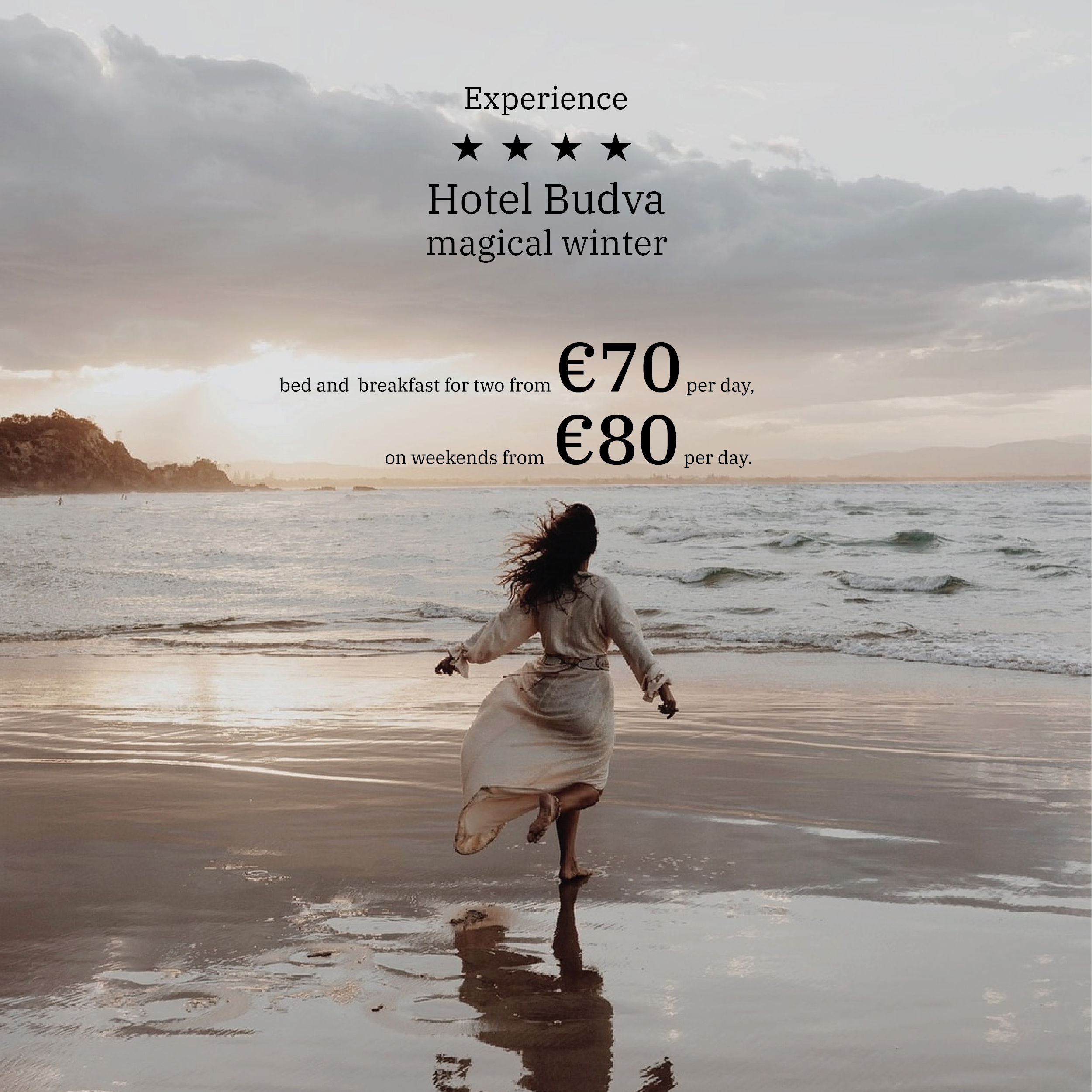 Best prices guaranteed.
Flexible cancellation policy,
free cancellation the day before arrival at the hotel.
Experience magical winter at sea in Hotel Budva 4*
bed and breakfast for two from €70 per day,
on weekends from €80 per day.
The offer is valid from 20.10.2020. to 31.03.2021.
(The offer is not valid during the New Year's holidays from December 28 to February 2, 2021)
Bonus - free accommodation for one child up to 12 years.
(in a room with two adults on an extra bed).
Sunday to Thursday:
Bed and breakfast - €50 single
Bed and breakfast - €70 double
Weekend offer (Friday - Saturday):
Bed and breakfast - €60 single
Bed and breakfast - €80 double
Supplement for lunch - €15 per person/per day (children up to 12 years free)
Supplement for dinner - €12 per person/per day (children up to 12 years free)
Supplement for extra bed in the room is 20 euros per day *All other surcharges are calculated at valid prices. The price includes: *Free parking *Use of outdoor pool - during the season *Use of private beach and beach furniture (umbrellas, deck chairs and towels) - during the season *Use of sauna and gym *Early check-in, late check- depends on the availability *Free Wi-Fi

BOOK NOW

Make a reservation on +382 33 422 000 or sales@hotelbudva.me
PACKAGES FOR DAILY USE OF THE CONGRESS CENTER
Daily use of the congress center with additional services at the best prices.
Feel the luxury in Hotel Budva ****